Nail Care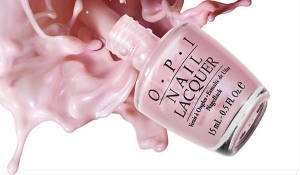 OPI
was one of the first in the nail industry to focus on and limit sales of product to and through beauty professionals only, and to realize the importance of education in both the sale and use of the product. From the very beginning, OPI has shown its commitment to quality by putting batch numbers, instructions and ingredients on all of the products it sells. OPI has a dedicated team of scientists who ensure product quality and safety, and bring the latest technology and advances to its product offerings
OPI Nail Envy
Weak, damaged nails are no match for OPI Nail Envy! Provides maximum strengthening with hydrolyzed wheat protein and calcium for harder, longer, stronger, natural nails to envy.
Rescue RXx
CND RescueRXx is a highly effective daily Keratin treatment that has been clinically proven to improve nail condition in 1 week.
Qtica Sugar Scrub
Reveal softer, younger-looking hands and feet with gentle, indulgent exfoliation. Qtica Smart Spa Exfoliating Sugar Scrub goes on like honey and removes dead skin with delicate sugar crystals that dissolve completely to leave behind soothed, softened skin. Perfect for the spa or shower as it doesn't clog drains or whirlpool jets and never leaves difficult-to-clean residue like some scrubs. Great on arms and legs after shaving or waxing. Never dries or irritates.